100D Altitude Control Valve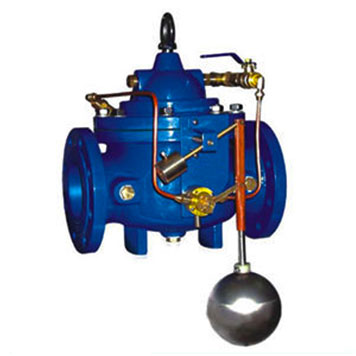 Overview
100D Altitude Control Valve is used in the automatic water supply system of a water tower or pool.
When the liquid level gets to the set height, it transmits a signal to the pump through a related mechanism to have the pump stop supplying.
And when the level is below than the set water level, it starts supply automatically so as to prevent of the water hammer effectively due to the pumps stop and to avoid an extra-high pressure in the pipeline.
It features by the sensitive control, high accuracy of level control, not disturbed by the level from the water pressure, tight closure without leak, reliable performance and long duration.
Features
Nominal Pressure
1.0 MPa
1.6 MPa
2.5 MPa
Shell Test Pressure
1.5 MPa
2.4 MPa
3.75 MPa
Sealed Test Pressure
1.1 MPa
1.76 MPa
2.75 MPa
Suitable Temperature
80
Suitable Medium
water
Dimensions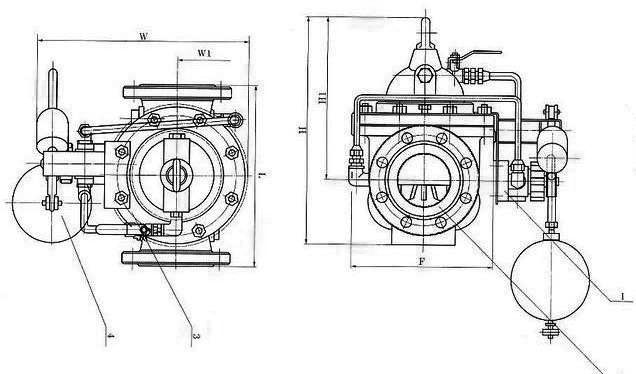 DN mm
20
25
32
40
50
65
80
100
125
150
200
250
300
350
400
450
500
600
700
L
180
180
180
203
203
235
285
360
400
455
585
650
800
860
915
980
1075
1230
1300
PN10
D
105
115
135
145
160
180
195
215
245
280
335
390
440
500
565
615
670
780
895
D1
75
85
100
110
125
145
160
180
210
240
295
350
400
460
515
565
620
725
840
PN16
D
105
115
135
145
160
180
195
215
245
280
335
405
460
520
580
640
705
840
910
D1
75
85
100
110
125
145
160
180
210
240
295
355
410
470
525
585
650
770
840
PN25
D
105
110
135
145
160
180
195
230
270
300
360
425
485
550
610
660
730
840
955
D1
75
85
100
110
125
145
160
190
220
250
310
370
430
490
550
600
660
770
875
H
212
212
212
265
265
310
350
460
520
570
695
780
905
1025
1080
1030
1135
1270
1460
H1
179
179
179
210
210
215
245
305
365
415
510
560
658
696
735
610
665
725
865
Note:
1. Pilot Valve
2. Small Ball Valve
3. Strainer
4. Small Ball Valve
Installation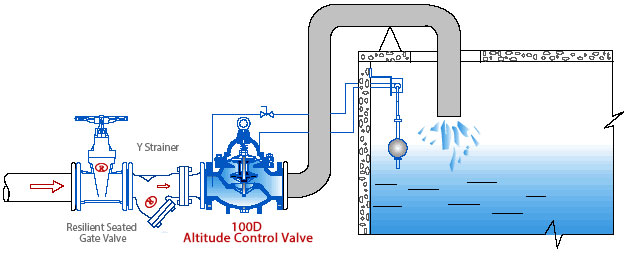 Workshop