JHL41X Multifunctional Check Valve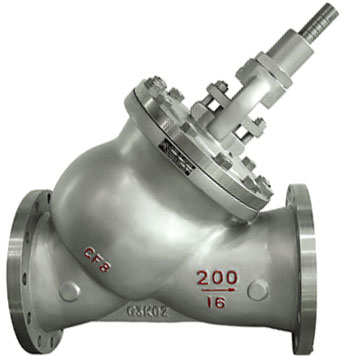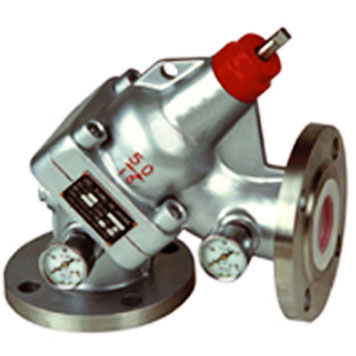 JHL41X-type flange multifunctional three-in-one check valve is installed on the pump outlet of the general construction, the supply and drainage water for apartments and factories, heating and cooling water treatment, and boiler condensate water, secondary water supply pipes. It is used to prevent the media backflow in pipes that caused by the pump stop running.
1. Using one valve, can successfully complete three kinds of functions: no water hammer check valves, gate valve, balance valve
2. When Pump stops, the spring force closes the disc first, and thus to prevent water hammer.
3. Through regulating the opening, you can adjust the pump output
4. By using indicator, you can confirm the valve opening degree with eyes.
5. The sealing gasket is made of NBR, and thus will not leak, can absorb the impact force.
6. Spring is made of stainless steel, thus has strong corrosive resistance.
7. It can save water yield equipment materials and cost, reduce installation space.
8. As the shape and advanced structure are streamlined, so the pressure drop is small.
9. As the play the role of bypass, so that it hasthe function of recovering the export inside pipe water, and supplement diversion when the import side appears vacuum.
10. Horizontal pipes, vertical pipes can both be installed.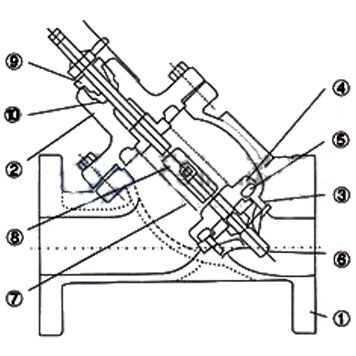 Dimensions & Weights
Nominal Diameter
DN
Connection
Length
L
(mm)
Flange Diameter
(mm)
Opening Height H
(mm)
PCD
(mm)
n - Φd
Weight
Kg
50
Flanged
230
160
210
125
4*18
16
65
290
180
250
145
4*18
24
80
310
195
290
160
8*18
35
100
350
215
320
180
8*18
50
125
400
245
380
210
8*18
72
150
480
280
420
240
8*23
98
200
550
335
500
195
12*23
150
250
620
405
680
355
12*25
230
300
700
460
730
410
12*25
390
350
787
520
830
470
16*25
500