H41Y GB China Standard Lift Check Valve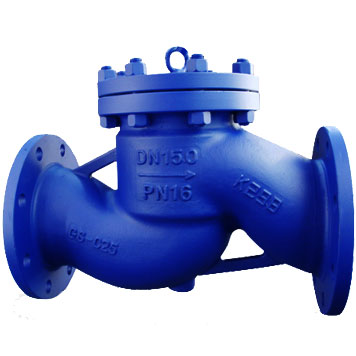 The main structural characteristics of flange lift check valve:
1. Exquisite selection, in line with domestic and foreign standards, with comprehensive high quality of materials.
2. Flange lift check valve seal pair is mateched advanced and reasonable, the disc and seat sealing surface adopt iron-based alloy or stellite cobalt-based hard alloy build up welding, with wear-resistance, high temperature resistance, corrosive resistance, good anti-abrasion performance, long service life.
3. Flange lift check valve is designed and manufactured according to GB/T 12235 national standard.
4. It can be used with a variety of flange standards and flange sealing types, to meet the various engineering needs and user requirements.
5. Full range of body materials, gaskets can be matched reasonably based on the actual working conditions or the user requests. It can be applied to all kinds of pressure, temperature and medium conditions. According to user requirements, we can design and manufacture check valves with different structural forms and connection forms, for supporting the use of various equipment. Flange lift check valve is used in the pipelines of oil, chemical, fire station and other working conditions that the nominal pressure is PN 1.6 ~ 6.4 MPa, working temperature is -29 ~ 550 °C. Applicable medium: water, oil, steam and so on.
Specifications
Type
Nominal Pressure
PN
(MPa)
Test Pressure
(MPa)
Temperature
(°C)
Fluid
Sealing
Gas Sealing
Shell
H41Y-25I
2.5
2.75
0.6
3.75
≤ 550
Steam, Water, Oil etc
H41Y-40I
4.0
4.4
0.6
6.0
H41Y-64I
6.4
7.04
0.6
9.6
H41Y-100I
10.0
11.0
0.6
15.0
H41Y-25P
2.5
2.75
0.6
3.75
≤ 150
Weak Corrosive Fluid
H41Y-40P
4.0
4.4
0.6
6.0
H41Y-64P
6.4
7.04
0.6
9.6
H41Y-100P
10.0
11.0
0.6
15.0
Materials
Part Name
Body, Bonnet, Disc
Body & Disc Sealing Face
Gasket
Bolt
Material
I
Cr-Mo Steel
Hard Alloy
Steel Strip Asbestos Winding Gasket
Cr-Mo-V Steel
P
Cr-Mo-Ti
Stainless Steel
Hard Alloy
PTFE
Stainless Steel
Dimensions and weights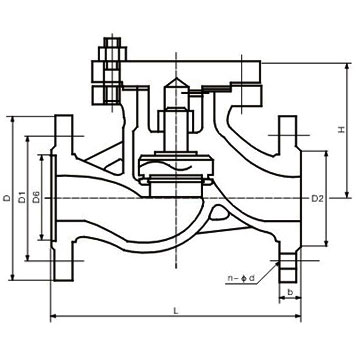 Nominal Diameter DN( mm )
dimensions ( mm )
Weight (Kg)
L
D
D1
D2
b
f
Z-фd
H
D3
15
130
95
65
45
16
2
4-ф14
100
-
5
20
150
105
75
55
16
2
4-ф14
105
-
7
25
160
115
85
65
16
2
4-ф14
115
110
9
32
190
135
100
78
18
2
4-ф18
120
120
10
40
200
145
110
85
18
3
4-ф18
140
135
15
50
230
160
125
100
20
3
4-ф18
150
150
20
65
290
180
145
120
22
3
8-ф18
160
175
25
80
310
195
160
135
22
3
8-ф18
175
200
32
100
350
230
190
160
24
3
8-ф23
200
230
57
125
400
270
220
188
28
3
8-ф25
230
273
-
150
480
300
250
218
30
3
8-ф25
265
330
-
200
600
360
310
278
34
3
12-ф25
300
365
-